Empowering Cross-Border Surgical Excellence through Cutting-Edge Medical Infrastructure and Training
Introducing the MEDICARE Project: A Joint Effort between VBUMFT and Sveti Luka General Hospital
The project "Medical Infrastructure for the Development of Surgical Services of Excellence in the Cross-Border Region", acronym MEDICARE, is carried out by the "Victor Babeș" University of Medicine and Pharmacy of Timisoara (VBUMFT) and the "Sveti Luka " General Hospital from Smederevo, Serbia. The project started July 26th, 2019 and had its official launch in Timisoara on October 7, 2019 ...
Read more about the project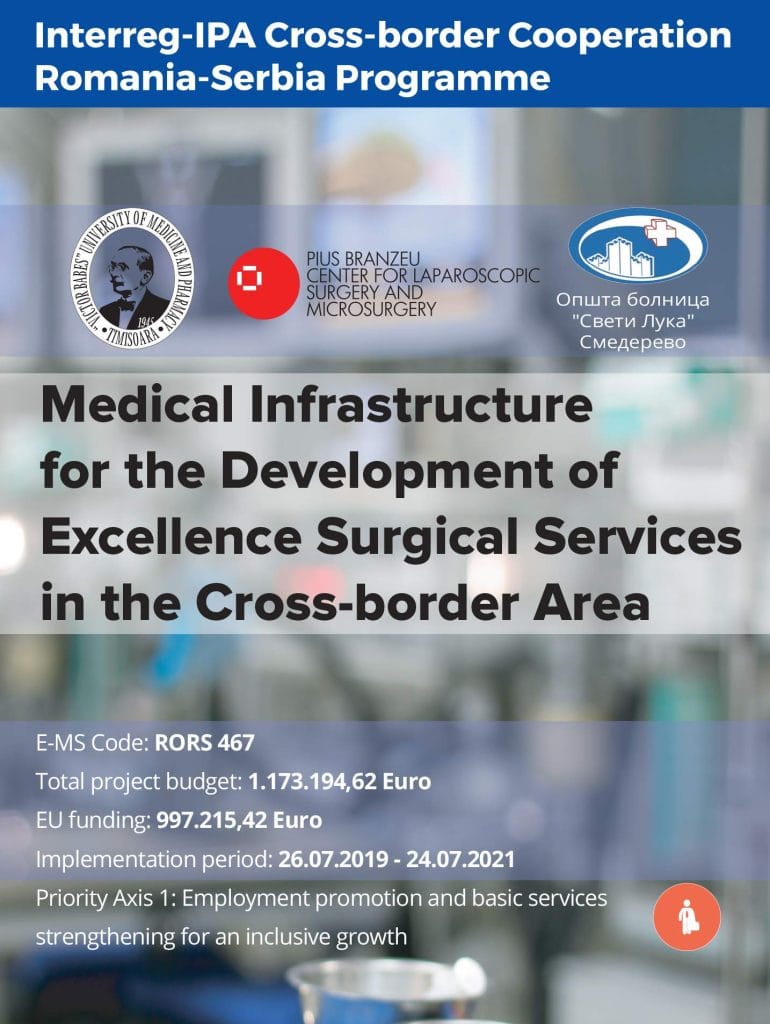 Take the First Step towards Better Health: Complete Our Online Screening Survey Now
As part of our commitment to improving the health and well-being of the Romania-Serbia cross-border community, we are proud to offer a free and easy-to-use online screening tool for gastrointestinal cancer. This questionnaire is designed to provide you with a preliminary assessment of your risk and help you take the necessary steps towards a healthier future. With just a few clicks, you can help us better understand the health needs of your community and potentially catch any signs of gastrointestinal cancer early. So why wait? Take the first step towards better health and complete our online screening survey now.
Check here and take the survey now!